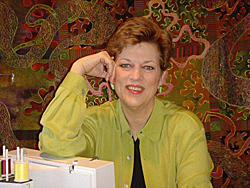 As you are probably aware, our good friend Libby Lehman suffered a brain aneurysm followed by a major stroke in April. She faces a long rehabilitative process. Covered solely by Medicare, with no supplemental insurance to pick up the remainder of what will likely be a very expensive rehabilitation, her family is seeking donations to offset her long-term care.
A bank account has been set up at JPMorgan Chase Bank. The name of the account is the "Libby Lehman Medical Fund". Checks, Money Orders, or Cashier's Checks should be made out to "Libby Lehman Medical Fund" and mailed to her sister, Cathy Arnold at 2220 Stanmore, Houston, TX 77019. Please include your name and address if it is not on the check. If you'd prefer an online secure transfer method please contact Bill Arnold at bill.arnold@rice.edu for more information.
Libby's progress can be tracked online as her family posts daily updates on Caring Bridge http://www.caringbridge.org/visit/libbylehman . Please know any contribution you make there goes to Caring Bridge to maintain their website and not to Libby's care.
Thank you so much for your generosity.
Team Libby
and All Art Quilt Tahoe Friends