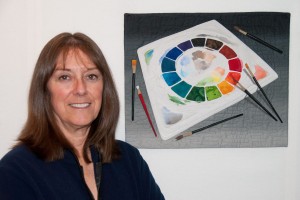 Just a reminder that all attendees are invited to participate in our 2012 Quilt Challenge. This year's theme, in honor of our 14th Anniversary, is "SONNET" since a sonnet commonly has 14 lines. The term sonnet derives from an Italian word "sonetto" meaning little song or little sound, and by the 13th Century, a sonnet signified a poem of fourteen lines that followed a strict rhyme scheme and specific structure.
All challenge quilts should adhere to the challenge theme and be a minimum of 2' x 2' to a maximum of 4' x 4' and should have a sleeve attached so that it can be easily displayed and judged at our conference next November. Information regarding your challenge quilt should be received no later than October 15, 2012 so that signage can be prepared in advance. You are welcome to bring your quilt with you or you can ship it to the facility in advance of the conference. More information will be provided on that prior to the conference.
Cash prizes are awarded for Best in Show ($150); First Place ($75); Second Place ($50) and Third Place ($25) and Student's Choice ($100). You can spend your prizes in our shop, put it towards your 2013 tuition, or just stash the cash away! It's your choice!
We hope to have lots of entries this year…so let us know if you are interested in participating! By the way, many of our workshops are nearly full, so if you know of someone that is interested in coming to Art Quilt Tahoe, you should encourage them to sign-up soon!
Happy Spring and my best to you all!
Judy