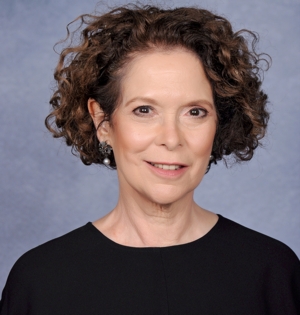 Paula Nadelstern has achieved international recognition for her innovative and complex designs inspired by the bilateral symmetry of kaleidoscopic images. Honored by inclusion in the Twentieth Century's 100 Best American Quilts, her designs have inspired products including the vast carpet in the Hilton Americas hotel in Houston, TX and were showcased in the American Folk Art Museum's first one person exhibition highlighting the work of a contemporary quilt artist (2009). In addition to her numerous awards, she was a recipient of fellowships from the New York Foundation for the Arts and The Bronx Council on the Arts. Paula is the author of Fabricadabra: Simple Quilts, Complex Fabric (Fall, 2016), Paula Nadelstern's Kaleidoscope Quilts: An Artist's Journey Continues; Kaleidoscope Quilts: The Workbook; Puzzle Quilts: Simple Blocks, Complex Fabric; Kaleidoscopes & Quilts; Snowflakes & Quilts and Fantastical Designs (a coloring book with selections from her twenty fabric collections designed exclusively for Benartex, Inc.). She lives in New York City with her husband, Eric.
Workshop: Kaleidoscopes & Quilts – A Multi Day Kaleidoscope Class
Advanced beginners, intermediate and advanced skill workshop.
The workshop covers unique machine-piecing techniques and the color and fabric guidelines for creating the complex and mobile reflection of a kaleidoscope. While gaining insight into the nature of symmetry and intricately printed fabrics, students will learn to create a design that sews together successfully and renders a kaleidoscopic image filled with luminosity and dramatic impact.
On Day 1, students learn all the unique machine piecing, drafting and template techniques I use to create complex images. The next days include exploration of more advanced themes (ie: piecing faux-curves, innovative use of fabrics, learning to identify and join divergent angles and exploring a range of angles. Students will begin to work ndependently, designing and sewing at their own pace with the instructor providing individual attention. Most will finish more than one kaleidoscope depending on project size and scope, although the class is more process then product oriented and each student works at her own pace.
Students who prefer to explore how simple quilt patterns can be transformed into visual spectacles by using charismatic prints are welcome. After completing Day 1, they can focus on a non-kaleidoscopic design that relies on the same essential design elements and techniques.
In this longer format, the instructor doesn't need to oversimplify. Time is provided for both process and product and for setbacks — which often turn out to be the take-aways, the lessons that occur when a misstep needs to be fixed. Skills get cemented and integrated, making the processes richer and layered. Consider time and space to create among like-minded peers a rare gift to be much appreciated. In the classroom context, seeing what others make is almost as good as making it yourself.