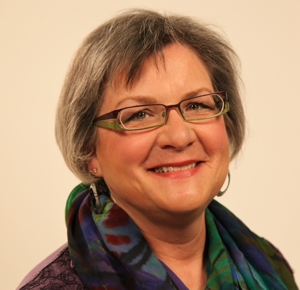 For nearly 30 years Katie Pasquini Masopust has produced high quality contemporary art quilts that have been coveted and collected by a broad range of admirers. From her early beginnings as a painter dabbling in traditional quilt making, her work has evolved from structured Mandalas and mind-blowing dimensional pieces to very painterly landscapes executed with the finest fabrics and most creative stitching techniques. Katie's easy, energetic manner has made her a very popular teacher and lecturer. When not in residence at her studio in Santa Fe she travels the world presenting her contemporary quilting theories and techniques to classes; not only in North America, but in Europe, the Far East, Australia and New Zealand. Awards and accolades have been numerous for Katie, culminating with her 2005 induction into a very select group of art quilt professionals who have earned the Silver Star Award presented by Houston Quilt Festival. A prolific author, Katie shares her enthusiasm for the art of creative quilting through her numerous books, her many classes, and now as executive director of Alegre Retreat held at Gateway Canyons Resort in Colorado – a destination resort for quilting enthusiasts and fiber artists.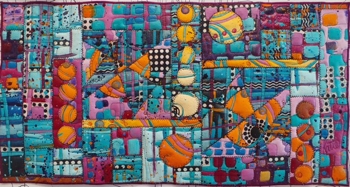 See more of Katie's work
Workshop: Stitched Paintings – Still life to Landscapes
This class combines painting and quilting. Using Acrylic paint the students will create layers of imagery onto thin canvas, applying fused fabrics and many layers of thin fluid acrylic paint. A color scheme is chosen and two to three canvases are painted within that color scheme. Then these canvases are cut apart and combined to create a complex composition. The reconstructed canvas is then layered with batting and backing and stitched. These stitched pieces can then be stretched on a frame ready to hang or inserted into a quilt of the same design to create a many textured creation. Emphasis for painting and construction will be split between landscape themes and Still life.