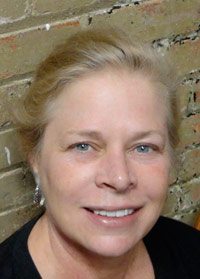 Jane Dunnewold is the author of Complex Cloth (1996), Improvisational Screen Printing (2003) and co-authored Finding Your Own Visual Language (2007). She teaches and exhibits widely and was awarded the Quilt Japan Prize in the 2002 Visions exhibition, and the Gold Prize, at the Taegue International Textile Exhibition. Dunnewold maintains Art Cloth Studios, in San Antonio, Texas. Additional information and exhibition experience can be found at complexcloth.com.
Workshop: The Best of Both Worlds – A New Approach to Direct Botanical Printing
Botanical printing—also known as eco-printing—has a large and dedicated following. The sustainability of materials and inherent organic beauty of the imagery is deliciously appealing. But consider a new twist on beloved printing methods. This workshop explores nine additions to botanical printing on paper/fabric substrates to create a series of collages suitable for framing, stitch, or other distinctive and personal use.
Techniques include adding color or collage elements prior to printing, the use of a variety of mordants and chemical applications to enhance and shift color, and my unique method of adding patterning to the backgrounds of the prints. These new and unexpected additions to the eco-printing repertoire are not for the faint hearted. It's just too exciting!