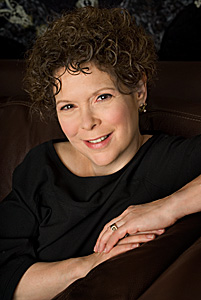 Paula Nadelstern has achieved international recognition for her innovative and complex designs inspired by the bilateral symmetry of kaleidoscopic images. Honored by inclusion in the Twentieth Century's 100 Best American Quilts, her designs have inspired products including the vast carpet in the Hilton Americas hotel in Houston, TX and were showcased in the American Folk Art Museum's first one person exhibition highlighting the work of a contemporary quilt artist (2009). This exhibit has traveled to the Akron Art Museum and will be installed at the Endicott Museum in Beverly, MA (Spring 2012). In addition to her numerous awards, she was a recipient of fellowships from the New York Foundation for the Arts and The Bronx Council on the Arts. She is the author of Kaleidoscopes & Quilts, Snowflakes & Quilts, Puzzle Quilts: Simple Blocks, Complex Fabric, Paula Nadelstern's Kaleidoscope Quilts: An Artist's Journey Continues and Kaleidoscope Quilts: The Workbook. Paula designs textile prints exclusively for Benartex, Inc. She lives in New York City with her husband, Eric.
See more of Paula's work
Workshop: Kaleidoscope Quilts
The kaleidoscope configuration provides insight into the nature of symmetry and intricately printed fabrics. This class is both a process and product class. On Day 1, students learn all of the unique machine piecing and template techniques I use to create complex images by sewing a pattern called Needlestars, The next days, students will work on their own design, focusing on both color and fabric guidelines for creating the complex and mobile reflection of a kaleidoscope.
(Supply lists are provided by the instructor and you are encouraged to direct any questions regarding required equipment and supplies to the instructor.)